Plaza Galicia Green Building
Nicolás Papini
Banco Galicia opens its first sustainable building: PLAZA GALICIA
Banco Galicia opened the doors of Plaza Galicia, its new ecologically sustainable building located on Av. Corrientes at 6300, city of Buenos Aires, with an investment of more than the 130 million dollars.
Sustainability
The building project was called "Galicia Green Building" and has 34,000 m2 of covered surface and 1000 m2 of green spaces distributed in 2 towers of 7 and 9 floors that are joined by a large green space located in the heart of the building.
The building was built under the standards of the LEED (Leadership in Energy & Environmental Design) system in the Silver category, one of the most demanding in terms of eco-buildings.
"For the new Galicia headquarters, we promoted LEED certification as a Corporate Social Responsibility policy, for business image and because we are convinced that sustainable architecture influences people to have a better life experience," tolds us engineer Romina Fittipaldi. , Head of Corporate Space Management at Banco Galicia. She also added that the bank seeks to minimize the direct and indirect impact caused by its activity as a financial entity.
The building has space for 100 bicycles and green terraces. A rainwater reuse and recycling system was installed. In addition, the faucets in the sinks have automatic cut-off. An energy saving of 18% and a saving in water consumption of 30% is expected.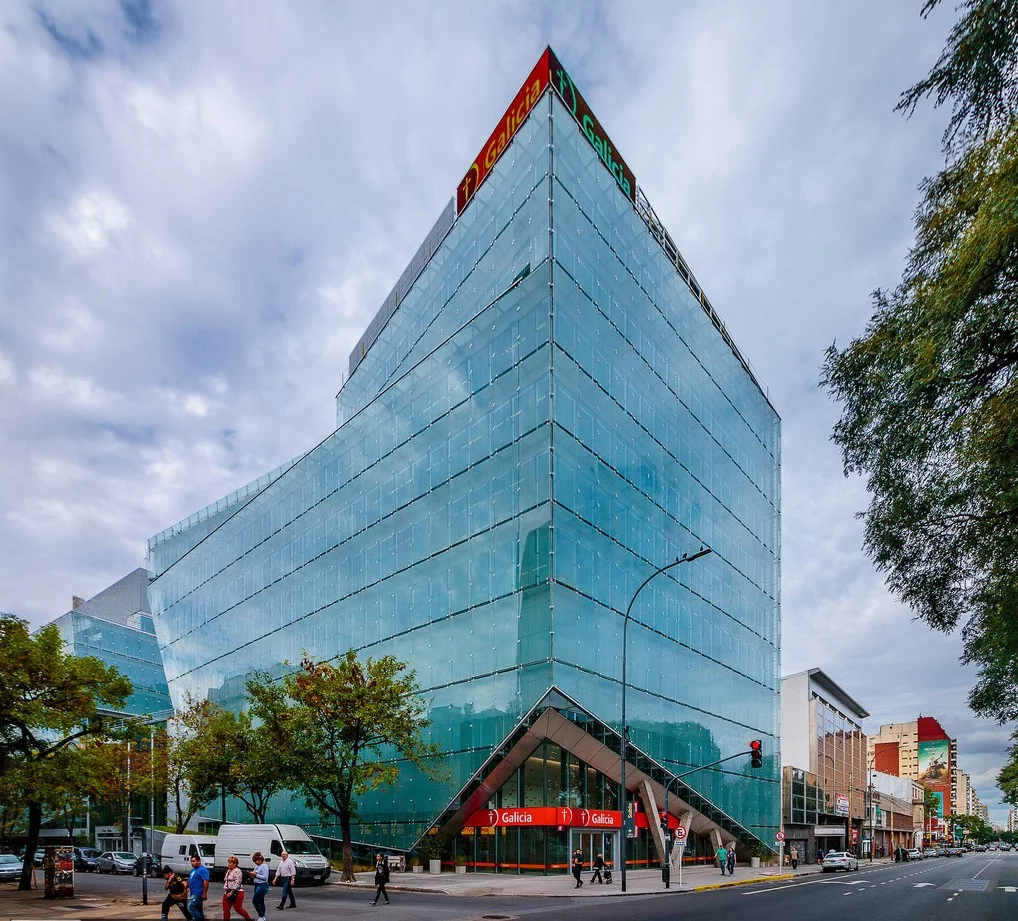 Engineering project development
The collaboration with this project was in the Roof area of the building where the steel detailing was developed for the structure that supports the panels that form the building upper roof, the end walls for machine room equipment and, the structure of building's LED screens.