Brighton Park Pavillion
Nicolás Papini
The Brighton Park Pavillion
Brighton Park Pavillion is the focal point of a small green space in Boston.
Located in Brighton Common, the new Brighton Park Pavilion transformed a disused public space into a new venue for events and functions.
The pavilion's form and detailing are derived from the rich train station history of the surrounding suburbs of Brighton, which was once the center of Boston area stock trading.
The structure is made up of channels, angles, and steel plates. As a complement to the structural system, a wooden cladding was integrated onto the steel profiles. The overall composition creates a balance of materials that work together to create an inviting atmosphere for visitors.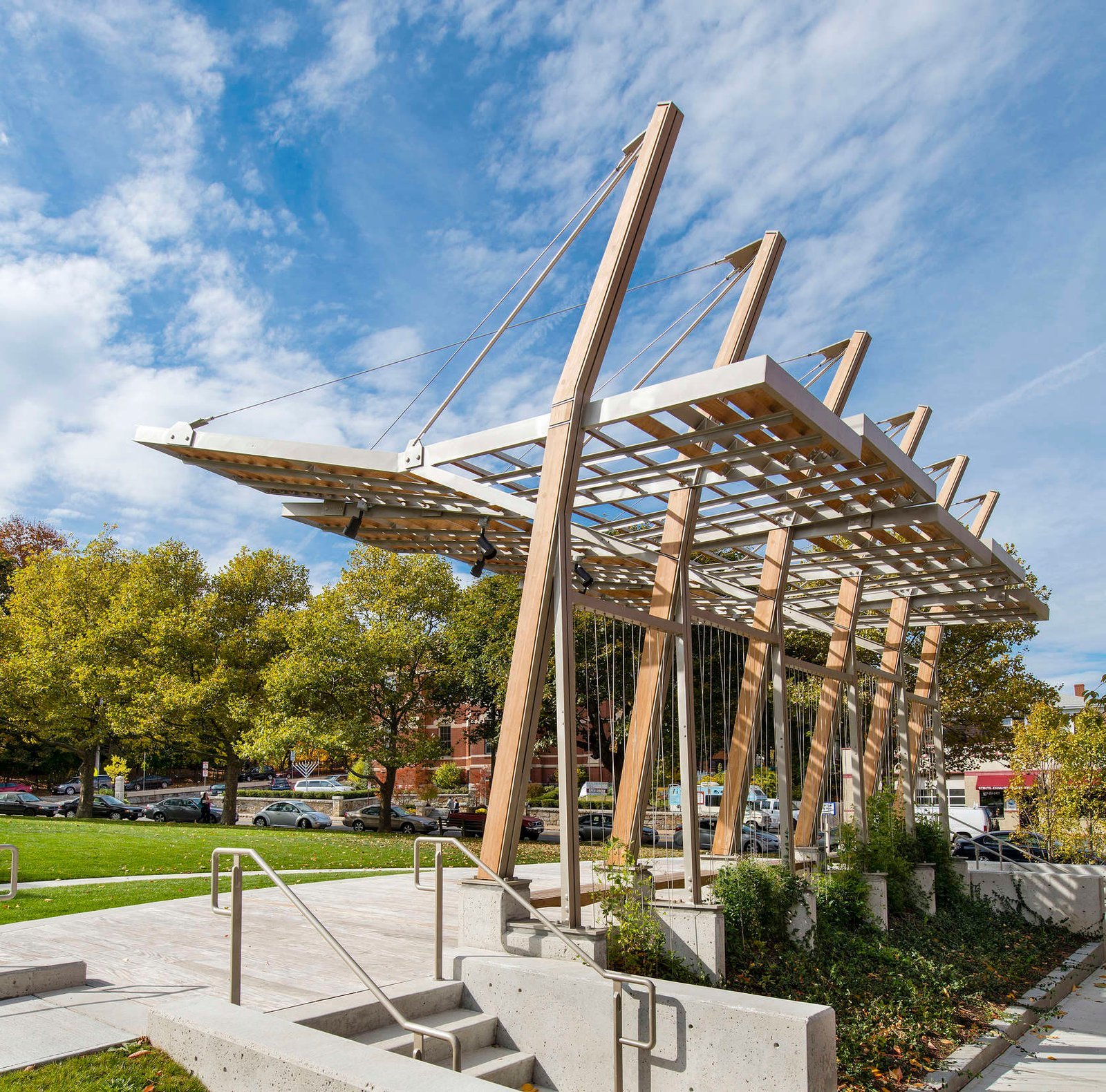 Brighton Common, Pavilion, Location: Boston MA, Architect: Touloukian Touloukian Inc